The World News
:- The only public institution for military weapons Pakistan Ordnance Factories (POF) for the first time his arms are presented for sale to civilians.
Lieutenant General Mohammad Ahsan Mahmood POF Wah located in the arms factory told visiting journalists that his company not only within the country but also outside the country is capable of meeting the demand for weapons is rapidly moving towards this goal.
Friday from POF were advertised in newspapers are different types of small arms and ammunition, and their prices have been published.
The ad clearly states that the weapons will be sold only to licensed individuals.
POF Authorities say 63-year history of this institution is the first time that I made in Pakistan Ordinance Factory arms civilians being offered for sale.
He said the production company run as a business rather than a government office that affect its performance.
"If the board of POF be legally authorized any institution that is necessary to operate on a commercial scale production and export of this institution can be multiplied."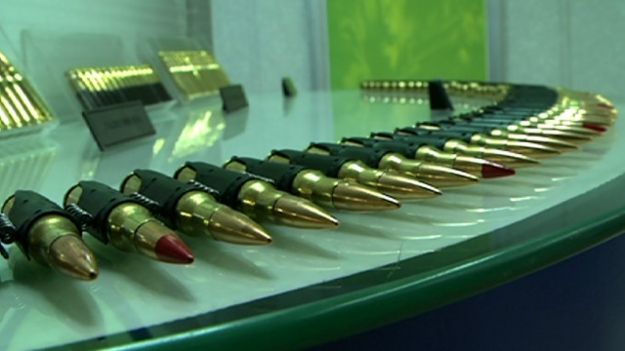 Factory officials said that they sell small arms to persons licensed store opens in Karachi. The arms dealers selling weapons to it with the special exception is being encouraged.
Asked POF tablets available in the market, some foreign guns guns and some are expensive, why? POF officials claimed that their weapons available in the market in terms of quality is much better than exotic weapons.
POF chief said his company is selling arms in 40 countries and has annual exports of more than two million dollars.
Lieutenant General Ahsan Mahmood said: "His firm other than the military, law enforcement and civil institutions is providing arms and weapons.
POF officials say civilians on commercial arms sales is a historic moment for this organization.